WHAT OUR GUESTS ARE SAYING

Brittany Schmidt
Hanna Rael has been my hair dresser since 2019 and I've been so happy with my experiences that I have since moved out of state and still fly in and see her for my hair. Her knowledge of color and specifically my blonde has kept me coming back for years, but truly it's the person she is as a professional. Kind, patient, fun and understanding, never a quiet moment when I'm in her chair. Hanna is hands down the best colorist I've seen in my life. Also the front desk staff has never been short of amazing coming and going from the salon! It's really the best salon!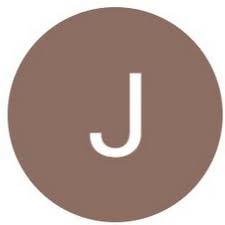 Joannie DeBrito
I highly recommend Kristen B. at this location. Kristen is an excellent colorist! From a young age, I was known for the natural color of my hair which is an unusual shade of auburn. As that color began to fade due to aging, I wanted to keep that unique shade so I started coloring my hair. Some colorists had difficulty figuring out the color formula, leaving my hair looking too brassy, orange or brown but Kristen was able to match the natural color of my hair perfectly at my first appointment with her. Over the past few years, as my natural color has faded to various colors of gray and nearly white, or the summer sun or pool water has lightened my hair, Kristen has had to adjust the color formula to maintain the right color. Each time she has made an adjustment, she has been able to match the color to perfection, even when changing color lines. I also appreciate Kristen for her ability to listen to my requests, accommodate them or explain why another option may be better. Whenever I have an appointment with Kristen, I feel as if she wants to provide the best service and work with me to make sure I am satisfied. I have never felt pressured by Kristen to buy products but she has suggested several that have been appropriate for some concerns I have expressed. I encourage anyone who is looking for a competent colorist to consider Kristen at Hairdressing Co, the Briargate location in Colorado Springs.
Katrina Rochon
I have been going to Jessica for all my hair needs for almost 10 years now. I moved to Denver a couple years ago and I still drive down to the Springs for Jessica - she's absolutely the best! She's the only one I trust with cutting my hair and every single time, she nails whatever look I am going for. From pixies to growing it out, Jessica has been there for me all the way. And I know she'll be there for you, too! Make your appointment with Jessica today!
Tiffany Gilsbach
I have been coming to this salon as a client of Cierra for close to 4-5, maybe even 6 years. Two years ago, I moved out of state to Michigan, and to date, I have not found anyone that can match her talents. I flew to Colorado for a visit recently, and as soon as I booked my tickets, I texted Cierra to see if I could get into her chair. Thankfully, she had an opening. Not only is Cierra extremely talented at what she does, she is kind, patient, and asks fantastic questions to ensure she fully understands what you want out of your time with her. I spent much of this last appointment asking her questions about different products that I should consider for the issues I'm having with my hair. She gave me detailed instructions on how to use several products to provide solutions for my hair issues. In addition to all of this, she is so easy to talk with, she is an excellent listener and I miss her terribly when I'm in Michigan.
Jenny Gurney
I love love love my haircut. I had gone a couple of other places in the Springs and never really been happy with my hair since I moved to Colorado, and a friend recommended Kirra. She is THE BEST. I had a haircut I really wanted, a stylist at another salon wouldn't do it because they said "it wouldn't look good"…well Kirra does an AMAZING Job and I love my hair. I have long hair and after kids it's a lot thinner, but Kirra has made me look like my hair looked in my 20s. Just can't say enough good things. And all that aside, the head massage she gives during the shampoo is FANTASTIC. Worth the price of the haircut alone lol.
BE>
CONFIDENT
UNIQUE
FABULOUS
YOU
Hey You! When is the last time you looked in the mirror and said "wow!" Let your worries fade away as a member of our front desk team greets you upon arriving at one of our 2 locations. We care not only about your hair, but YOU! Take some time out of your chaotic schedule to treat yourself. We look forward to inviting you in. Curious what makes our Salon different? Take a few minutes to get to know us. 
hair salons in colorado springs
Our Hair Salons in Colorado Springs are focused on education through natural progression. 7 days a week, our team thrives on providing services that fit your needs, while setting your style apart from those around you. Bridging international technique with local flare, we bring an innovative touch to every guest who enters our Hairdressing Co. Salons. 
THE HAIR SALONS COLORADO SPRINGS OFFERS
ARE CHANGING

Are you over searching for the best hair salon for you?
We don't blame you! It can be a daunting task to meet someone who truly understands YOU!
Hairdressing Co. was created with the client in mind. Our focus as a team is to create an experience second to none. We know it can be difficult to find the right hair stylist Colorado Springs has to offer. Let your worries slip away as you enter our salon & meet with your very own hair specialist. Our team thrives on salon education to ensure we are delivering high end service with world renowned technique. Voted year after year one of the best salons in Colorado springs, our Hairdressing Co. Salon executes your desired look while creating an inviting environment.
SERVICES>
HAIRCUT
HAIR COLOR
EXTENSIONS
HAIRSTYLE
Hair is the outfit you wear every day. Whether you are looking for an overall change, or maintenance – we are here for you. through continued education & experience, our Salon team thrives on creating a unique service in a comfortable environment, Stop by one of our locations, or check out more services we offer below. 
RAISING THE BAR in hairdressing
Client satisfaction is important to us. Our team delivers quality hair & waxing services through a well versed consultation process & refined technical ability. When you have a look in mind, don't hesitate to share your questions with our experienced staff.  Hair manageability between services is just as vital as receiving the service itself. Through education our salon will place you in the driver's seat of creating your personalized look through haircare & product choice.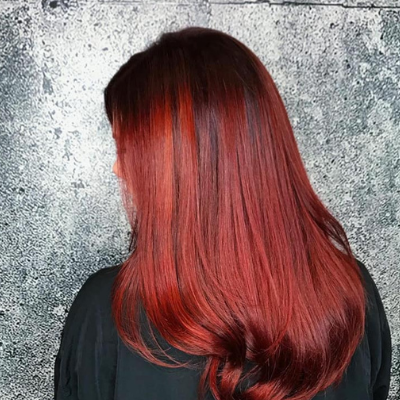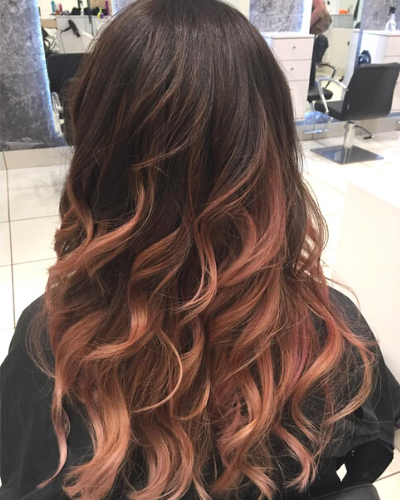 PROUDLY SUPPORTED BY THE INDUSTRY'S TOP BRANDS